In Loving Memory: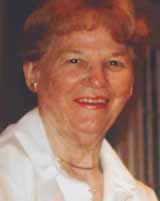 NATALIE PILEWICZ REPETTI
From the Latin name Natalia, which meant "Christmas Day" from Latin natale domini, of Christmas Day.
"Whether this story is true or not we do not know, but we can imagine a mother, heavy with child, long ago awakening one Christmas morning to the beauty of the season. Surrounded by the scent of fresh cut tree, the calmness of new fallen snow, and the comfort of her everlasting faith, she would feel a stirring inside. She knew that a special child would soon enter this world. And, sure enough, barely one month later, a beautiful baby girl that would grow to touch so many people in so many ways was born: Natalie, truly a child of that special season when the good in us all is so readily apparent."
---

Passings in the "Angie and Steve" World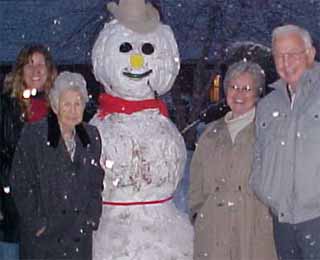 Clarice "Mema" Othella Miller Smith
Born April 9, 1919, somewhere in Kentucky (we think), she went on to a better world April 30, 2006 at the age of 87 years young.
She was one feisty lady who was dearly loved and will be sorely missed. God help anyone that got in her way in this world, or gets in her way in the next.
She worked in her yard, she cut her own grass, yet she never chipped a nail. She loved the "old" flowers and surrounded herself with her gardens -- and was known to make a fine wine from her dandelions.

---